Online Training
QUESTION #1
DID YOUR MANUFACTURE PROMISE YOU PROPER TRAINING FOR BLIND CLEANING & REPAIRS, ONLY TO FIND OUT THAT AFTER YOU PURCHASED THEIR BLIND CLEANER THEY DIDN'T HAVE A CLUE WHAT THEY ARE DOING ?
QUESTION #2
HOW CAN YOU TRAIN SOMEONE IF YOU DON'T CLEAN & REPAIR BLINDS FOR A LIVING ?... YOU CAN'T !
Training Done the Right Way -
FREE!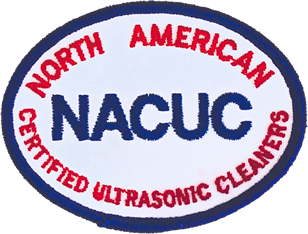 Our Digital Quality On-Line Training as well as our three (3) day Hands-On Training programs are FREE to all clients that purchase Dirtyblinds.com® blind cleaning equipment.
After completing our three (3) day Hands-On Training at our Dirtyblinds.com® Training Center, our clients are then supported with the industry's only Online training.
Put yourself on a job site, and you forgot how to clean or repair a certain blind. Just login to our online training site utilizing your personal username & password, then just click onto the type of blind your cleaning or repairing and a digital quality video will demonstrate how to clean or repair that blind. However, by some chance you still have questions, call our 24/7 Hotline. Now that's true support. There is NO guess work when it comes to cleaning blinds with Dirtyblinds.com ®.
Don't spend your valuable time training a new employee, leave that to us and our online training program. It doesn't matter if you have 1 or 100 employees, just have them login and receive the best training in the industry. Then at the end of their training, have them take our test and become a certified cleaner.
We take training seriously, so you succeed right away. Backed by over 33 years of hands-on experience, we take the guess work and anxiety out of cleaning and repairing blinds.
FREE comprehensive Hands-On Training, supported by the industry's only cutting edge On-Line Training, 24/7 after market support and professional certification separate us from the competition. We show you how to operate and present the blind cleaning business in a way that no other manufacturer can.


---
Stay Safe from Covid-19, Train with Us from Home

We are the ONLY company in the ultrasonic blind cleaning industry that offers ONLINE training. We have offered our online training since 2010. Not because we or anyone else could have EVER anticipated or predicted a pandemic of this nature, but we did anticipate the need for a 24/7 training program to access information on demand.

During these difficult times stay safe and let us train you safely from the comfort of your home. There is NO need to travel on a plane at this time to learn all about our exciting industry. Our online training covers every aspect of this business. Our training methods are done via videos, literature, and audio. We teach you how to clean and dry all blinds, repair blinds, market the business, and even how to build a user-friendly safe workshop.

At dirtyblinds.com, both online and hands-on training has always been Free with the purchase of our cleaning equipment. However, if you did not purchase your blind cleaning equipment from us, you still have the ability to purchase this online training from us.