History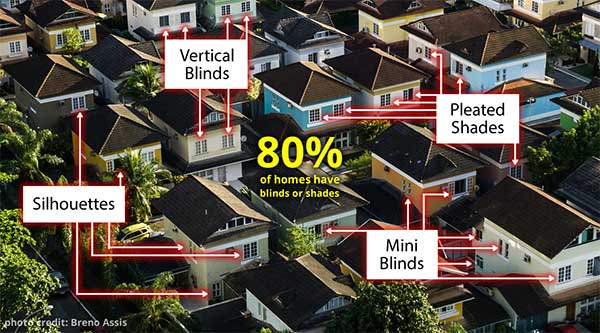 The ultrasonic blind cleaning industry was created because of the dramatic expansion of the Vertical, Silhouette, Pleated Shade and Mini Blind market.
These window coverings continue to outsell all others on the market year after year. For years there have been thousands of people selling blinds, but there has never been anyone effectively cleaning them.
Traditional methods of cleaning mini blinds are time-consuming, ineffective and damaging. In fact, there really has never been a method for cleaning vertical blinds and pleated shades.
Just ask a few people what they think about cleaning blinds, and you will be convinced that people need a better way! There is a better way – ULTRASONIC BLIND CLEANING! Ultrasonic blind cleaning has become one of the most attractive and profitable business opportunities in the cleaning industry today.
Ultrasonic blind cleaning is a very fast, safe and effective way to clean blinds and offers same day service. An ultrasonic blind cleaning business can be run from your home or a business location, where overhead costs are low and net profits are high. An ultrasonic blind cleaning business is a low to medium investment and offers immediate profits, unlike other businesses that may take years to become profitable.
Nearly 80% of people own either vertical blinds, mini blinds, pleated shades or a combination. Why not easily and profitably clean their window blinds? In addition, ceiling light lenses, in practically all buildings, have accumulated dirt and also need cleaning.
The biggest problem that has existed in the blind industry for decades has been that blinds have carried a tag around with them that state: "out of sight – out of mind." With blinds out-numbering drapes 5 – 1 as the consumer's choice for window coverings, the need for a blind cleaning service has never been greater.
As one of the pioneers in the ultrasonic blind cleaning industry, Dirtyblinds.com ® has paved the way for ground-floor, opportunistic entrepreneurs.