3 Ways to Service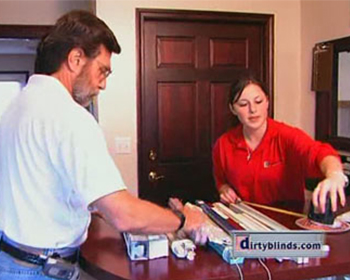 Drop-off
Convenience – Having a location for clients to drop off blinds is a plus for both the client and yourself. Customers find dropping off their blinds in the morning and picking them up later that same day to be a very convenient service.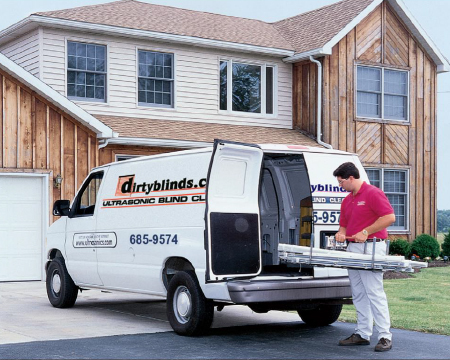 Pickup & Delivery
Same-Day Service – Most clients are not aware of how to take down their own blinds. Performing a pick-up and delivery service for these clients is an opportunity to earn extra money. It requires an enclosed vehicle, such as a cargo van. This is best accomplished by picking the blinds up in the morning and delivering them back later in the afternoon. On the average, you will be able to pick up, clean, and deliver blinds to 2 – 3 homes daily. Customers are willing to pay an average fee of $40 – $60 for this pick-up and delivery service which amounts to an extra $80-$180 per day, in addition to the cleaning.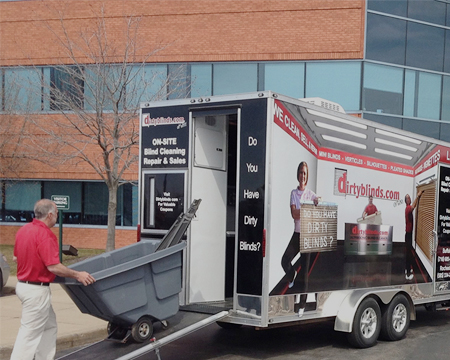 On-Site Cleaning
Mobile Trailers – As the saying goes, "seeing is believing". Being able to provide a mobile blind cleaning service enables you to perform live demonstrations for your potential clients. Restaurants, doctors' offices and small businesses who prefer not to be without their blinds find this service very appealing and affordable. Whether you are cleaning mini blinds or cloth vertical blinds, our unique on-site drying methods guarantee that your customers will not have a blind off of a window for more than 10-15 minutes. NOW THAT'S SERVICE! Another advantage to cleaning with mobile trailers is that it enables you to clean more homes or small businesses in less time, not to mention a $40 – $60 on-site charge per location in addition to the cost of the blind cleaning.
Commercial Buildings
Mobile Equipment – The most efficient and productive method of cleaning in a commercial setting is to transport a 6-foot ultrasonic blind cleaner using a standard cargo van. The 6-foot blind cleaner can be maneuvered from floor to floor using a standard elevator. The reason for using a 6-foot machine over an 8-foot machine in a commercial building is that a 8-foot blind cleaner will not fit in a standard elevator, forcing you to transport blinds from various floors to one central location for cleaning (That's a lot of extra work). FYI, all commercial buildings do not have freight elevators.